The Arts Council has a variety of spaces and venues showcasing local and regional visual artists.
Exhibits encompass a full spectrum of artists' professional experience: from beginning amateur to seasoned professional, our mission is to assist all levels of artist in continued learning through exhibition opportunity. Our galleries focus on artists from the regional Wichita Falls area, while our Sculpture Garden, Cowboy True, and Mystery Art exhibits are open to artists from around the world.
We have one outdoor and five indoor galleries: The NorthLight Gallery, Galleria At The Forum, West End Studio, What's Up Downstairs, The Patio, and The Sculpture Garden. Throughout the summer we also have our free interactive kids' exhibit, ArtZeum.
All gallery exhibits are open to the public FREE OF CHARGE during regular open hours.
---
CURRENT EXHIBITS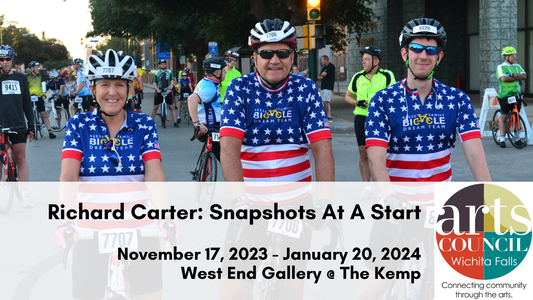 Richard Carter: November 17 - January 20
Historic athletics.  13,000 people. 100 snapshots. This exhibit brings to life the view primarily seen through the lens of an iPhone.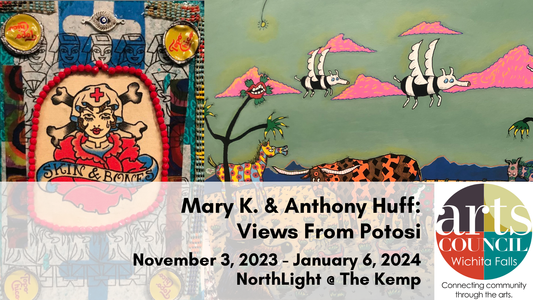 Mary K. and Anthony Huff: November 3 - January 6
New works from MSU Texas alumni Mary K. and Anthony Huff.
---
UPCOMING EXHIBITS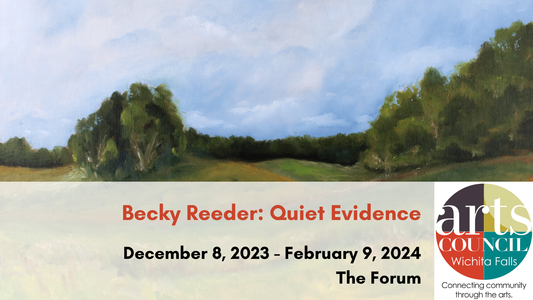 Becky Reeder: December 8 - February 9
Travel landscapes from Kentucky, Oklahoma, and Texas.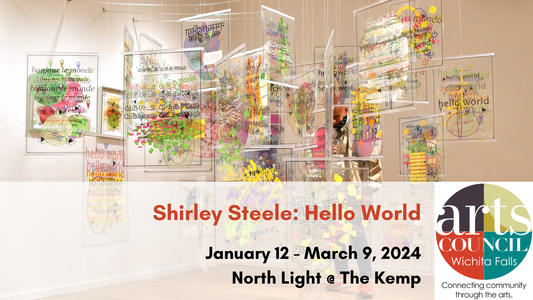 Shirley Steele: January 12 - March 9
Shirley Steele presents installation art created through a combination of self-written computer code and hand painting.
---
---
EXHIBITION OPPORTUNITIES
The Arts Council has a variety of open call opportunities for artists throughout the year.
In addtition we host up to 22 solo and group exhibits in our 4 dedicated gallery spaces each year, plus community exhibits in several off-site locations. To be considered for an exhibition in one of these spaces, please send 4-5 samples of artwork and a short artist statement or biography to the contact information below (see the bottom of this page for contact information on galleries).
---
At The Kemp
• The NorthLight gallery is dedicated to our most experienced artists.
• The West End Studio and What's Up Downstairs Galleries typically feature a varying level of emerging artists and smaller professional exhibits.
• The Patio gallery and our other auxiliary spaces feature community programming.
• The Sculpture Garden is the home to 11 permanent pieces, as well as our annual juried exhibit featuring 10 national and international artists. These pieces remain on the grounds for a full calendar year, changing each May.
At The Forum
• The Galleria at The Forum exclusively features women artists in reference to the building's former history as the home of The Woman's Forum.
---