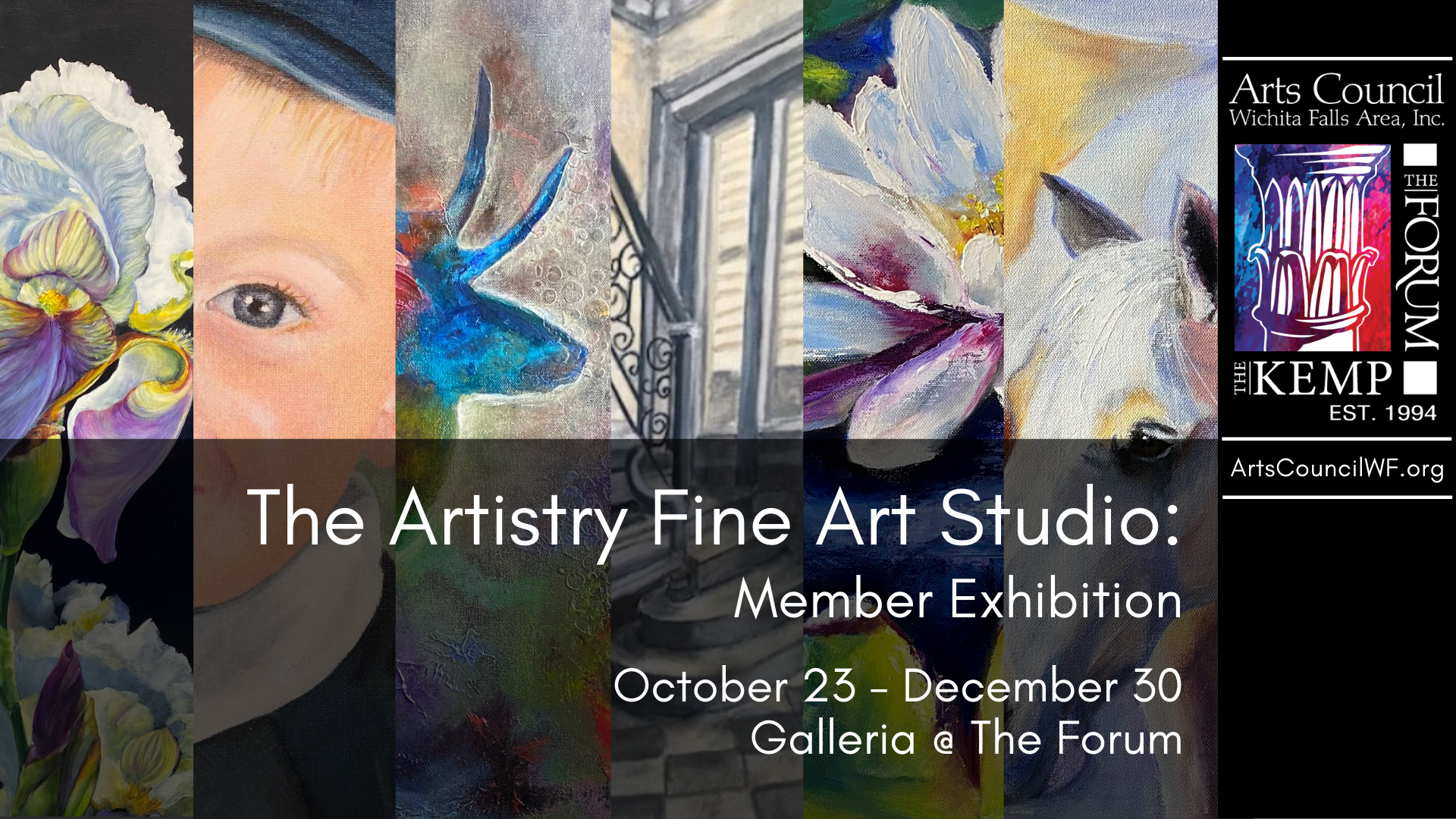 The Artistry Group: October 23 - December 30
Member Exhibition
"We are six ladies in a working studio where we paint, critique, socialize, plan community projects and create fine art. Like the branches of a tree, we want to share our knowledge with our community so it distributed like leaves. We welcome the public: come in and let us discuss art. It's about the color, the dried paint and your perspective." ~The Artistry Group
Kim Ward - Art is my air. Changing colors, changing times, changing perspectives.
Marion Helmick - I have the soul of an artisan and love to explore different mediums.
Jackie Phillips - My art is an expression of memories and wishes.
Sharon McCluskey - I enjoy painting in acrylics and oil and learning new techniques.
LaDonna Lucas - Art is created from the heart. The journey is finding my style, my heart's passion.
Gale Lewis - Works range from rustic motifs to eclectic pieces. Art is my sanctuary.
---
The West End Studio is on the first floor of The Kemp Center building located at 1300 Lamar, Wichita Falls, TX 76301. Call for further information: 940-767-2787 or email galleries@artscouncilwf.org.
---