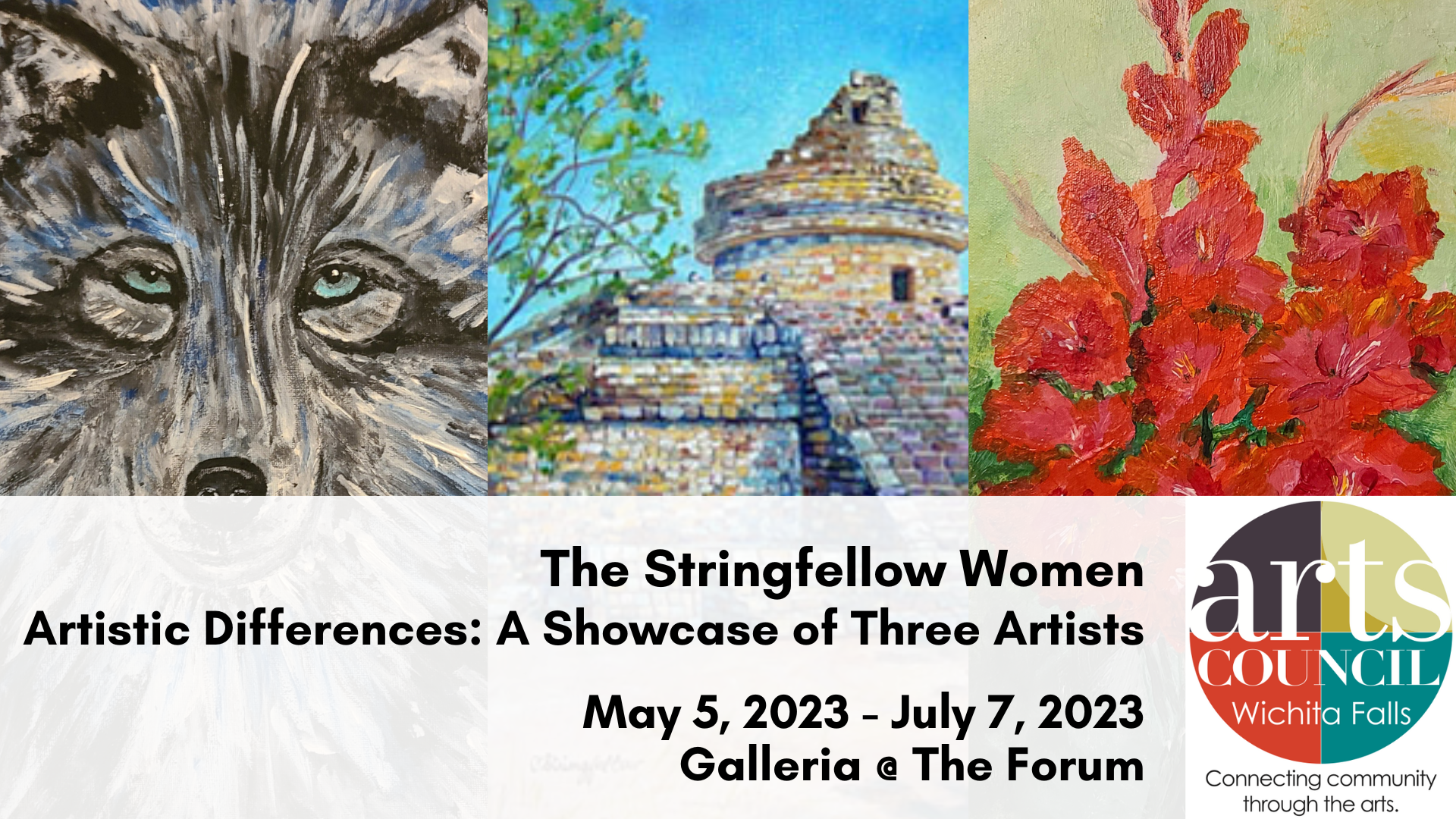 The Stringfellow Women: May 5 - July 7
ARTISTS' RECEPTION
Thursday, June 1
5:30 - 7:00 PM
Artistic Differences: A Showcase of Three Artists
Catherine, Patricia, and their mother Marie-Odile Stringfellow are a family of talented artists hailing from Lawton and currently residing in Wichita Falls.
Marie-Odile, who is French, has always been interested in art, and her love of gardening inspires her paintings and landscapes. Her acrylic paintings are characterized by their attention to detail and her appreciation of nature.
Catherine, who received a BA in art, works in oil, acrylic, and watercolor. She has a passion for capturing the beauty of the places where her family has traveled, and often uses photographs her sister takes as references. Her use of color creates a sense of depth and vibrancy in her pieces.
Patricia recently took up painting with acrylics, having previously worked with pastels. Her love of animals is evident in her work, which features dynamic and expressive brush strokes showcasing her unique perspective and style.
While each of these women has a different approach to their art and an individual style, their passion for their craft and appreciation for the beauty of the world around them is evident in the pieces they create.
---
Online Purchasing Coming Soon!
---
The Galleria is in the Forum building located at 2120 Speedway, Wichita Falls, TX 76308. Call for further information: 940 767-2787 ex 202 or email education@artscouncilwf.org.