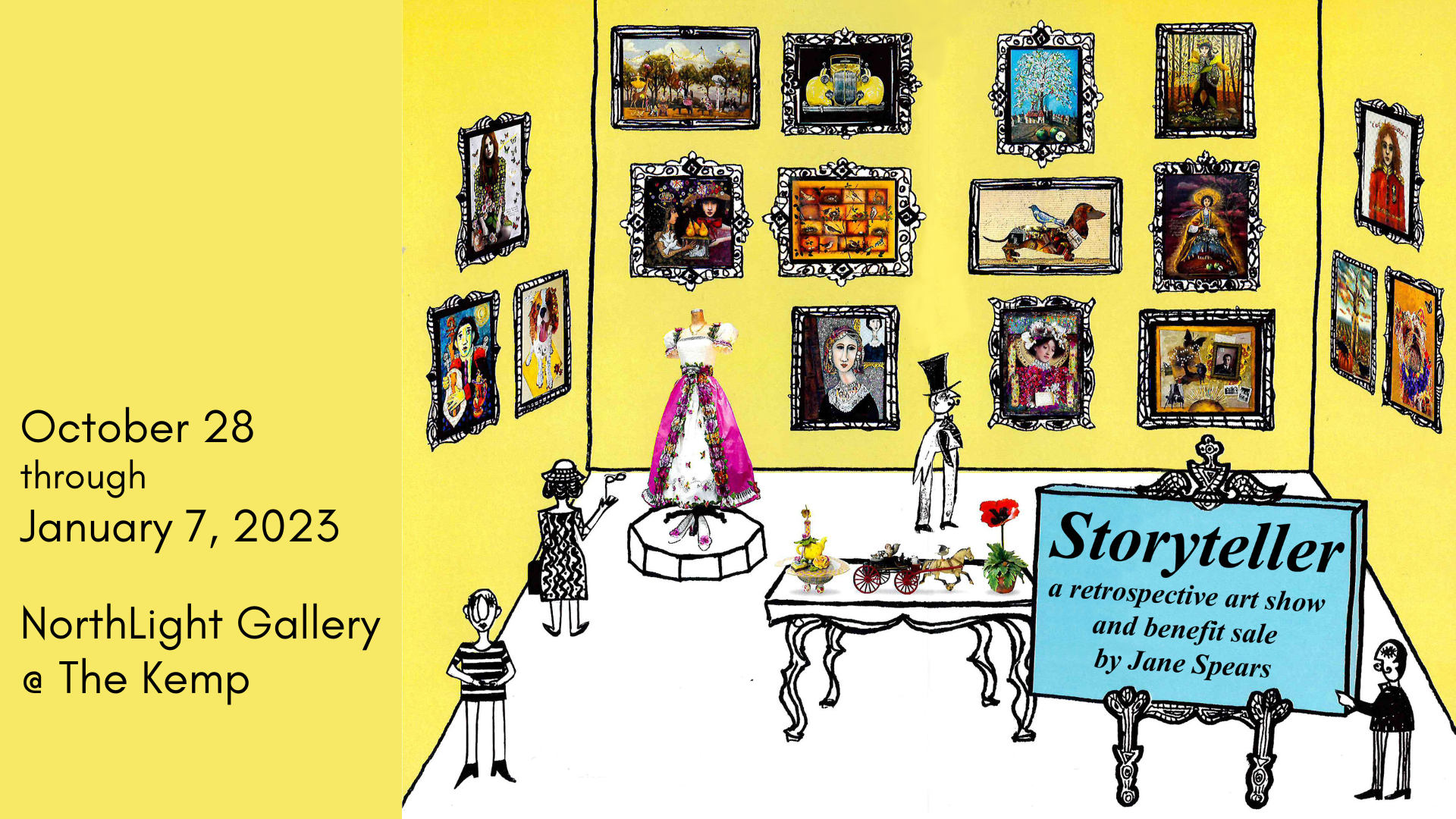 Jane Spears: October 28 - January 7, 2023
Jane Spears
"Storyteller"
The Kemp presents a retrospective and benefit sale by artist Jane Spears.
The artist's proceeds will fund an enhanced Agri-Science Center Program at the Bridwell Ag Farm located at 5000 Kemp Blvd.
---
The NorthLight is on the first floor of The Kemp Center building located at 1300 Lamar, Wichita Falls, TX 76301. Call for further information: 940-767-2787 or email programming@artscouncilwf.org.
---