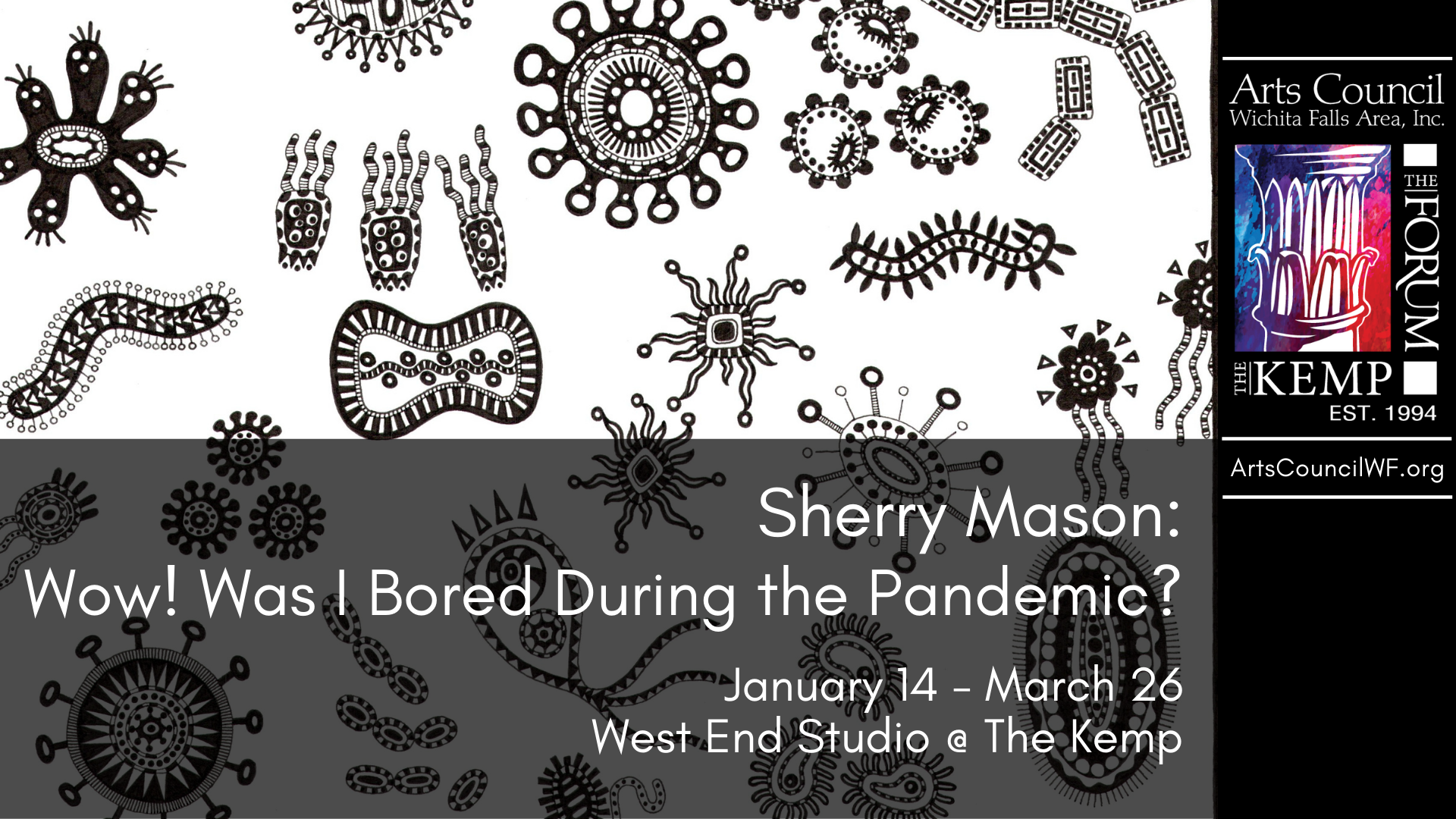 Sherry Mason: January 14 - March 26, 2022
What happens when the world shuts down? Some people make a lot (a LOT) of crazy-detailed art. Sherry Mason had a lot of time on her hands during the pandemic this past year and she used that time to focus on her intricate and whimsical pen-and-ink drawings.
Prints may be availalbe for selected drawings.
Please contact the artist at siobhan311@gmail.com
---
Sherry Mason is a pen and ink artist living in Wichita Falls, TX. Her artwork is licensed by Art Licensing International and is available on t-shirts, prints and canvases. Working as an illustrator under the name Siobhan, locally known as Sherry, in her day job she's the attendance clerk at Barwise Middle School.
---
The West End Studio is on the first floor of The Kemp Center building located at 1300 Lamar, Wichita Falls, TX 76301. Call for further information: 940 767-2787 ex 202 or email programming@artscouncilwf.org.
---