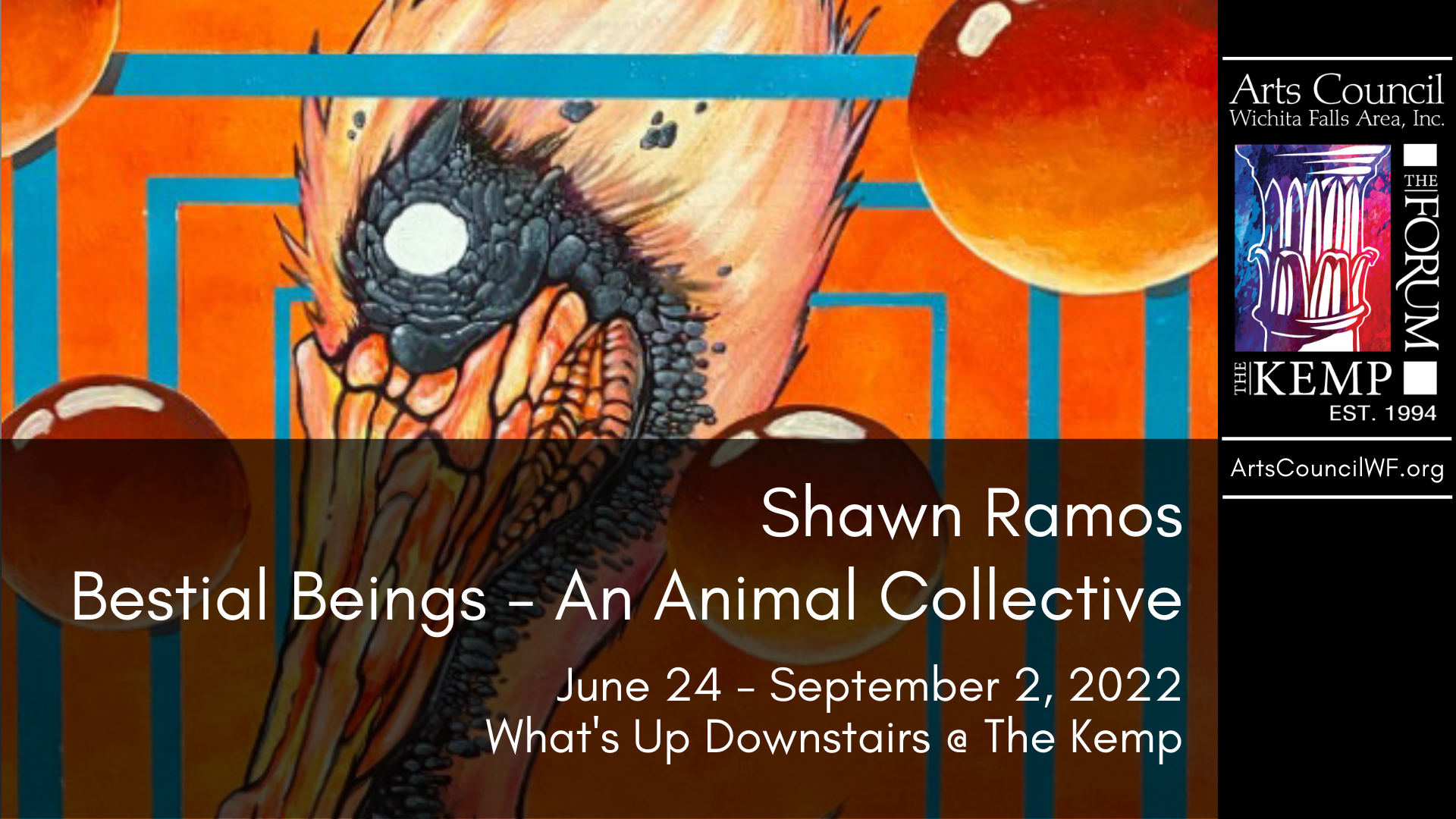 Shawn Ramos: June 24 - September 2
Shawn Ramos
Shawn Ramos is an illustrator and painting artist living in Wichita Falls, Texas. He has lived in Texas his whole life, moving to Wichita Falls at a young age, eventually attending Wichita Falls High School and Midwestern State University pursuing a degree in the arts. He quickly became an art instructor working with the Kemp Center for the Arts, teaching a drawing class for a couple years.
Shawn graduated in 2015 with a Bachelor of Fine Arts and has been working as an art teacher for Wichita Falls independent school district since 2017.
---
What's Up Downstairs? is on the lower level of The Kemp Center building located at 1300 Lamar, Wichita Falls, TX 76301. Call for further information: 940-766-3347 or email galleries@artscouncilwf.org.