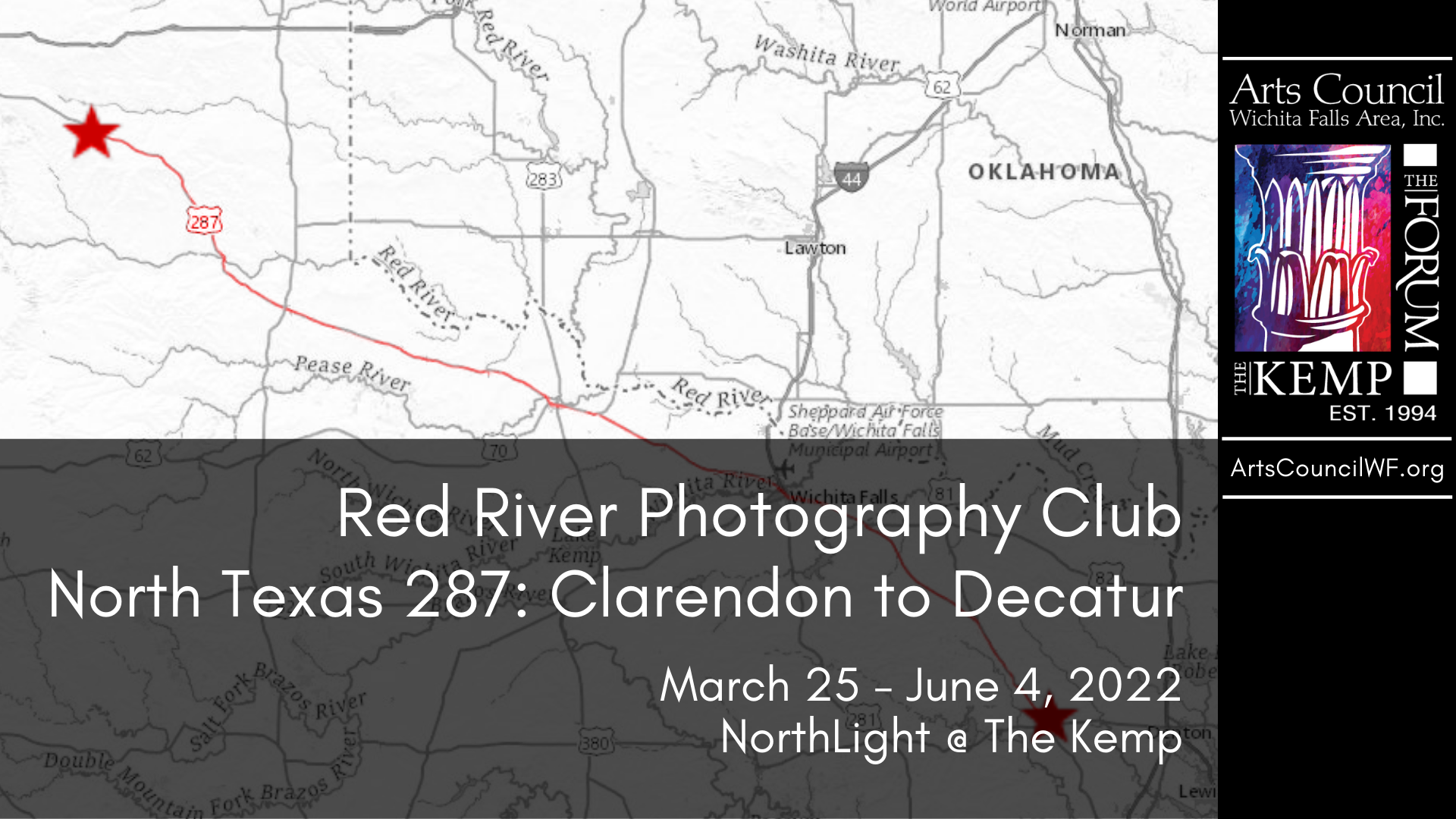 Red River Photography Club: March 25 – June 4, 2022
"North Texas 287: From Clarendon to Decatur"
Artist Reception
Thursday, March 24
5:30 - 7:30 PM
Click Here To Purchase Artwork!
The ACWF is proud to present our biennial exhibit by members of the Red River Photography Club. This year's exhibit features work centered around Texas State Highway 287. Photographers traveled the length of the highway to capture the essence of this regionally iconic route that connects many rural towns to the larger cities of Amarillo, Wichita Falls, and Decatur.
The Red River Photography Club is dedicated to the hobby of film and digital imaging. Members believe the best way to achieve this is through the exchange of ideas with other photographers. With membership from all ages, interests and experience within the Wichita Falls regional community, the club's primary mission is to support photographers of all levels and experience.
The Red River Photography Club is a Member Organization of the Arts Council WF. Club meetings are held on the second Thursday of each month at The Kemp.
---
The NorthLight is on the first floor of The Kemp Center building located at 1300 Lamar, Wichita Falls, TX 76301. Call for further information: 940 767-2787 ex 202 or email programming@artscouncilwf.org.