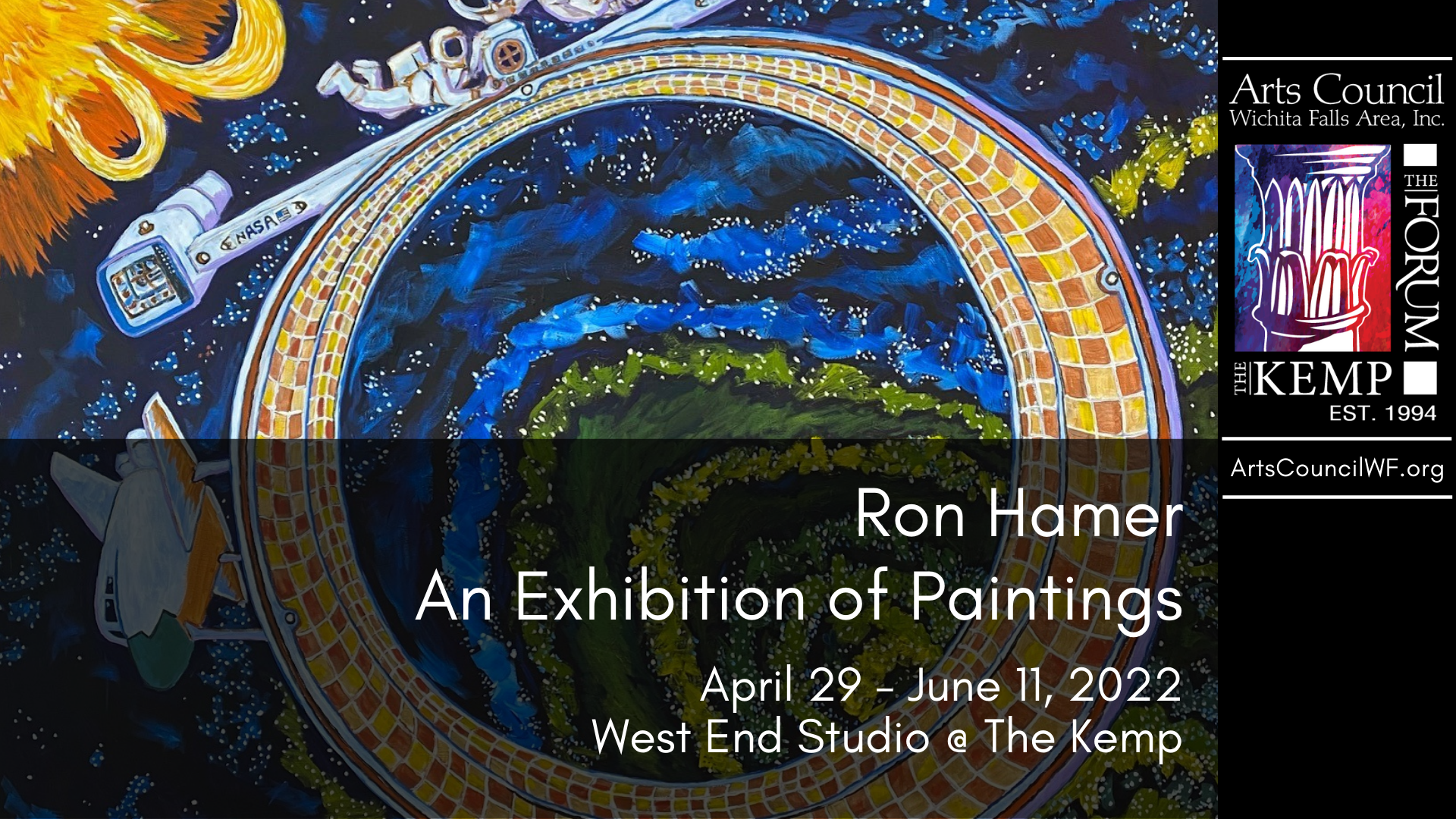 Ron Hamer: April 29 - June 11
WIchita Falls artist Ron Hamer creates vivid, imaginative expressionist works focused on the intriguing dichotomy of investigating the very far (space exploration) and the very near (his home community).
Click here to PURCHASE artwork
---
The West End Studio is on the first floor of The Kemp Center building located at 1300 Lamar, Wichita Falls, TX 76301. Call for further information: 940 767-2787 ex 202 or email programming@artscouncilwf.org.