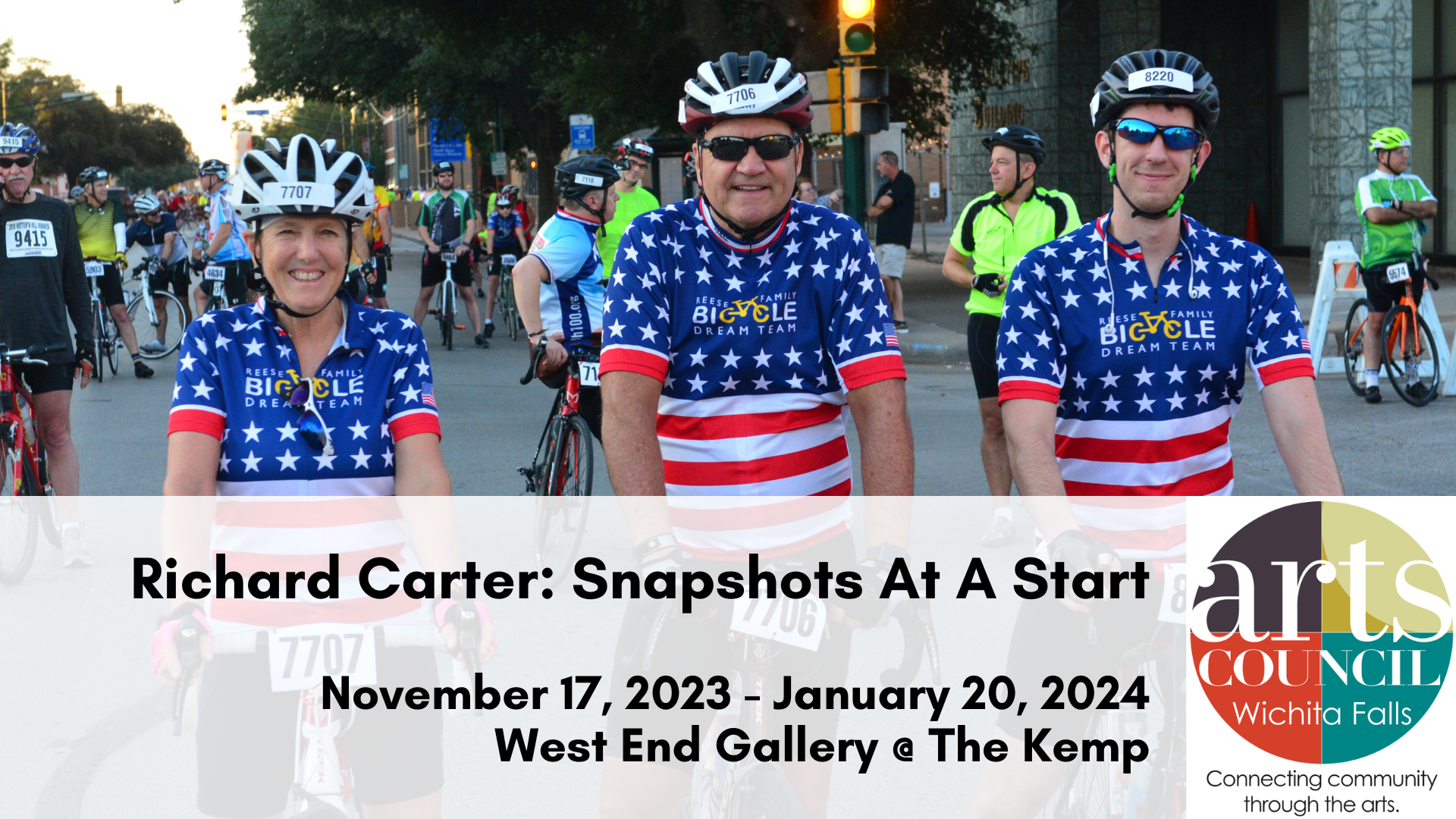 Richard Carter: November 17 - January 20
Snapshots At A Start
Richard Carter is a writer, photographer and flâneur.
Historic athletics. 13,000 people. 100 snapshots. This exhibit brings to life the view primarily seen through the lens of an iPhone.
---
The West End Gallery is on the first floor of The Kemp Center building located at 1300 Lamar, Wichita Falls, TX 76301. Call for further information: 940-767-2787 ext 202 or email programming@artscouncilwf.org.