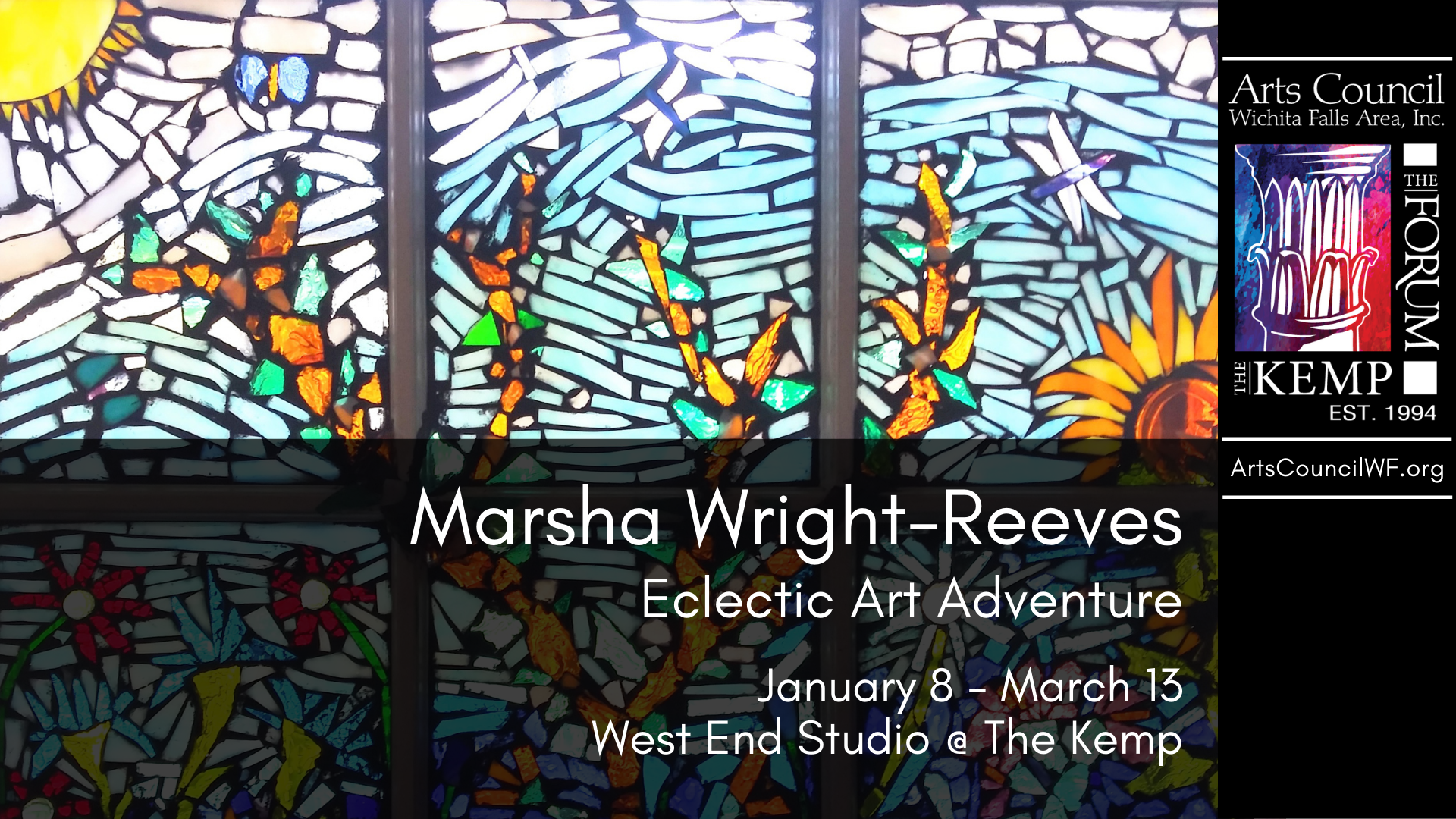 Marsha Wright-Reeves: January 8 - March 13
"Eclectic Art Adventure"
Marsha Wright-Reeves is a fulltime artist and art teacher. She is a graduate of Burkburnett High School and studied at Midwestern State University from 1988 to 1992.
She served as President of the Wichita Falls Art Association from 2009-2012. During her presidency, the WFAA opened their first permanent gallery on the corner of 8th and Ohio.
Her photography was featured in the Wichita Falls Literature and Art Review publication of "Where Three Winds Meet", a book of poetry by Texas Poet Laureate James Hoggard.
Marsha currently has a studio on the sixth floor in Big Blue. She works in stained glass, watercolor, acrylic, oil, alcohol ink, pastels, photography, ceramics, and jewelry. Her work has been exhibited throughout Texas.
In addition to her studio work, Marsha teaches art to a wide variety of private students in the Wichita Falls area.
---
The West End Studio is on the first floor of The Kemp Center building located at 1300 Lamar, Wichita Falls, TX 76301. Call for further information: 940-766-3347 or email galleries@artscouncilwf.org.
---