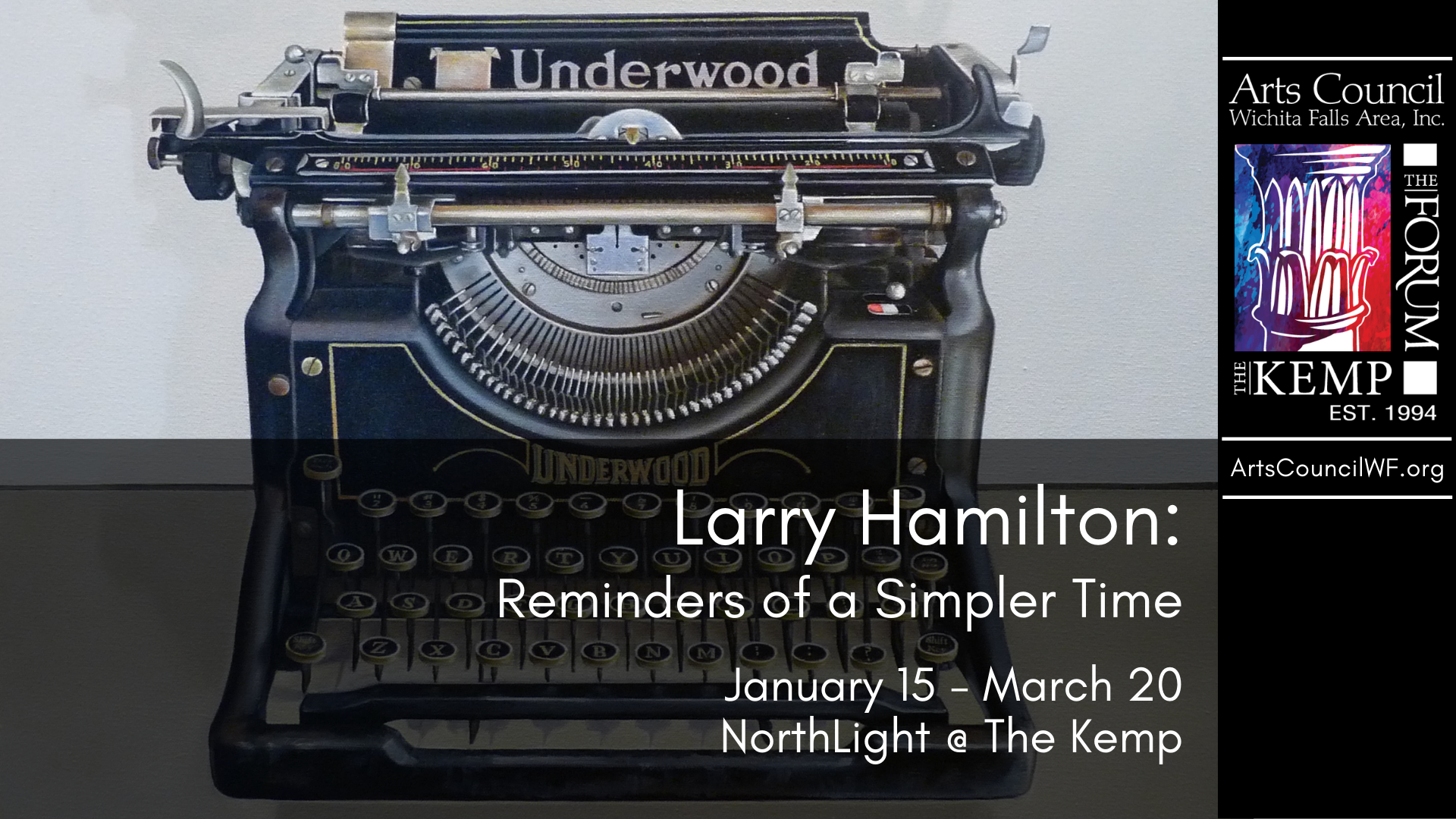 Larry Hamilton: January 15 – March 20
"Reminders of a Simpler Time"
Larry Hamilton is a contemporary realist painter working in Wichita Falls, Texas He received his Bachelor of Fine Arts degree from Midwestern State University in 1978 and his All Level Art Certification in Education from Midwestern State University in 1999. Having retired after 30 years in the business world, he taught art for 15 years and retired in 2013. He is currently a full time artist.
His work explores the transitioning and advancement of technology as well as the consequences of innovation and its impact on our quality of life. His work depicts inanimate objects that have been displaced through the advancements of time and technology. The objects are worn, outdated, forgotten, obsolete, discontinued; many considered the detritus of yesteryear. As subjects, they have their own built in narratives and stories that anyone can interpret in their own way. He prefers to paint these objects as portraits to celebrate their past existence and the human ingenuity that they represent. It is his desire that viewers can find their own personal histories and stories through his works.
---
The NorthLight is on the first floor of The Kemp Center building located at 1300 Lamar, Wichita Falls, TX 76301. Call for further information: 940-767-2787 or email galleries@artscouncilwf.org.
---