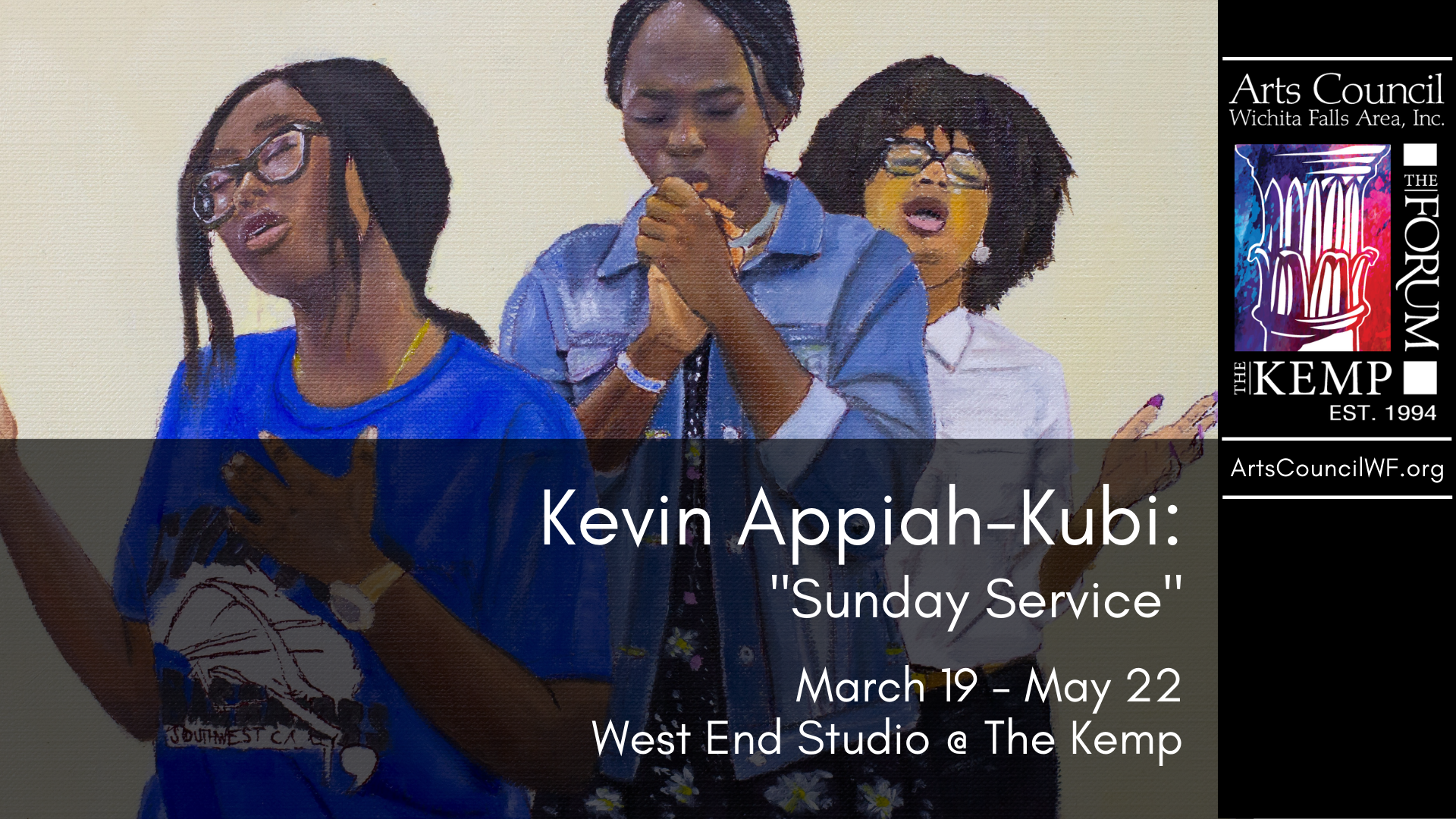 Kevin Appiah-Kubi: March 19 – May 22
"Sunday Service"
Kevin Appiah-Kubi is an artist focused in painting, drawing, and photography. Currently based in Dallas, TX, he is originally from Brooklyn, NY. In 2018, he received his BFA in photography and drawing from Midwestern State University in Wichita Falls, TX.
---
The West End Studio is on the first floor of The Kemp Center building located at 1300 Lamar, Wichita Falls, TX 76301. Call for further information: 940-767-2787 or email galleries@artscouncilwf.org.
---