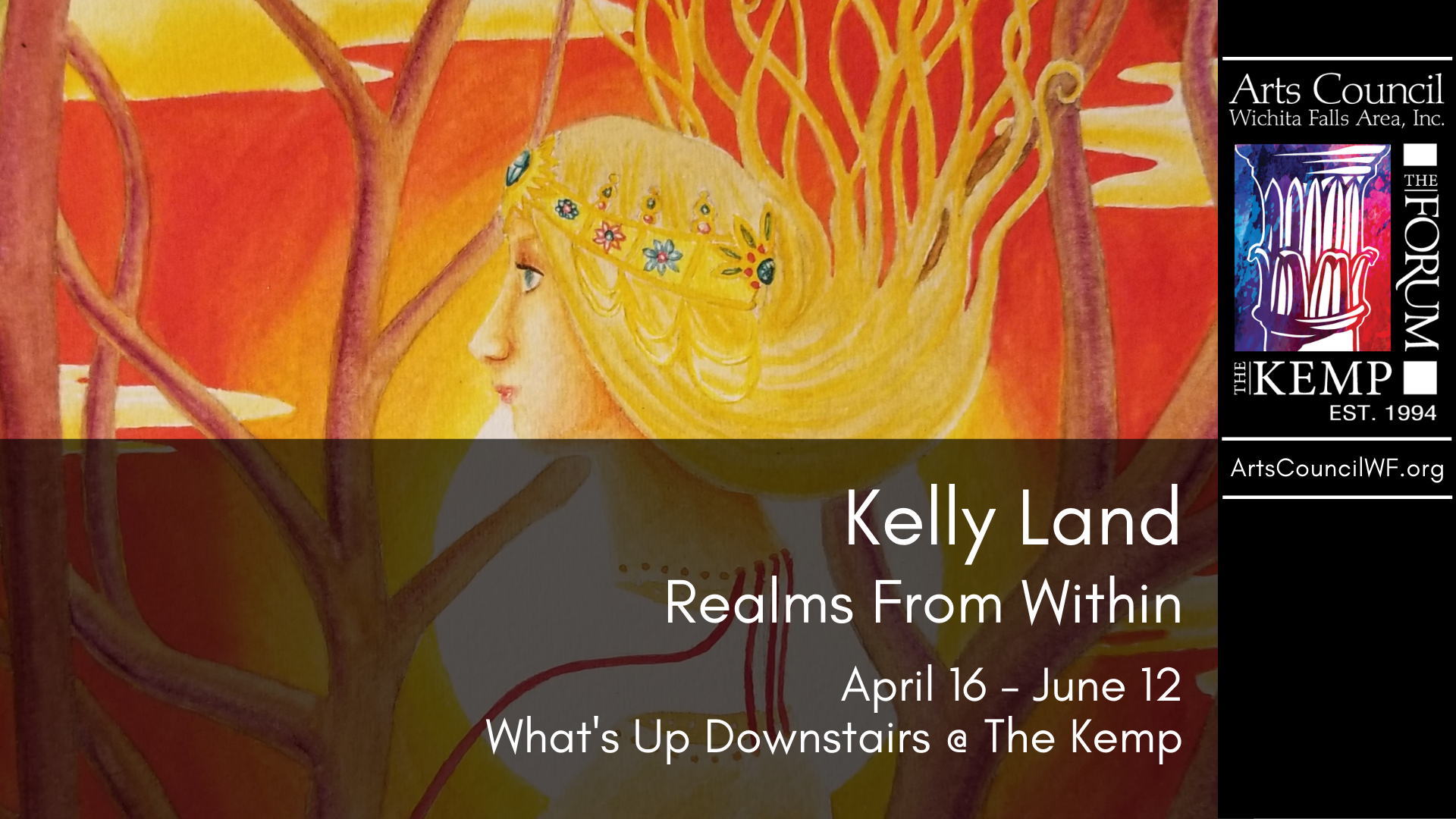 Kelly Land: April 16 - June 12
Kelly Land
This exhibit features the work of Arts Council WF Anime Instructor, Kelly Land.
"Enter an unexplored realm of surrealism and spirituality as you explore my body of work. I have always had a thirst for the deeper meanings of life and what life is beyond our experience on Earth. By also adding symbolism to my artwork, my audience creates their own experience as well as my intended meanings. Some of my artwork depicts the shedding of our corporeal body and where we go from there. The realm I've created from the core elements (earth, wind, water and fire) are not depicted the way we experience them here on Earth.
I enjoy exploring colors combined in a non-traditional way, very vibrant with undertones of neon colors, which ties each piece together to be more thematic. I explored several styles in this body of work, ranging from more realistic approaches, to Art Nouveau, cubism, surrealism and anime. This helped depict the realm I want to share.
I am home grown from Wichita Falls, Texas. I have a BFA in Metalworking and Painting from MSU. I've always enjoyed creating artwork that is other-worldly and hopefully nothing like you've ever seen before. I also offer art classes through The Kemp Center for the Arts for all ages and am available for private lessons upon request." ~Kelly Land
---
What's Up Downstairs? is on the lower level of The Kemp Center building located at 1300 Lamar, Wichita Falls, TX 76301. Call for further information: 940-766-3347 or email galleries@artscouncilwf.org.
---