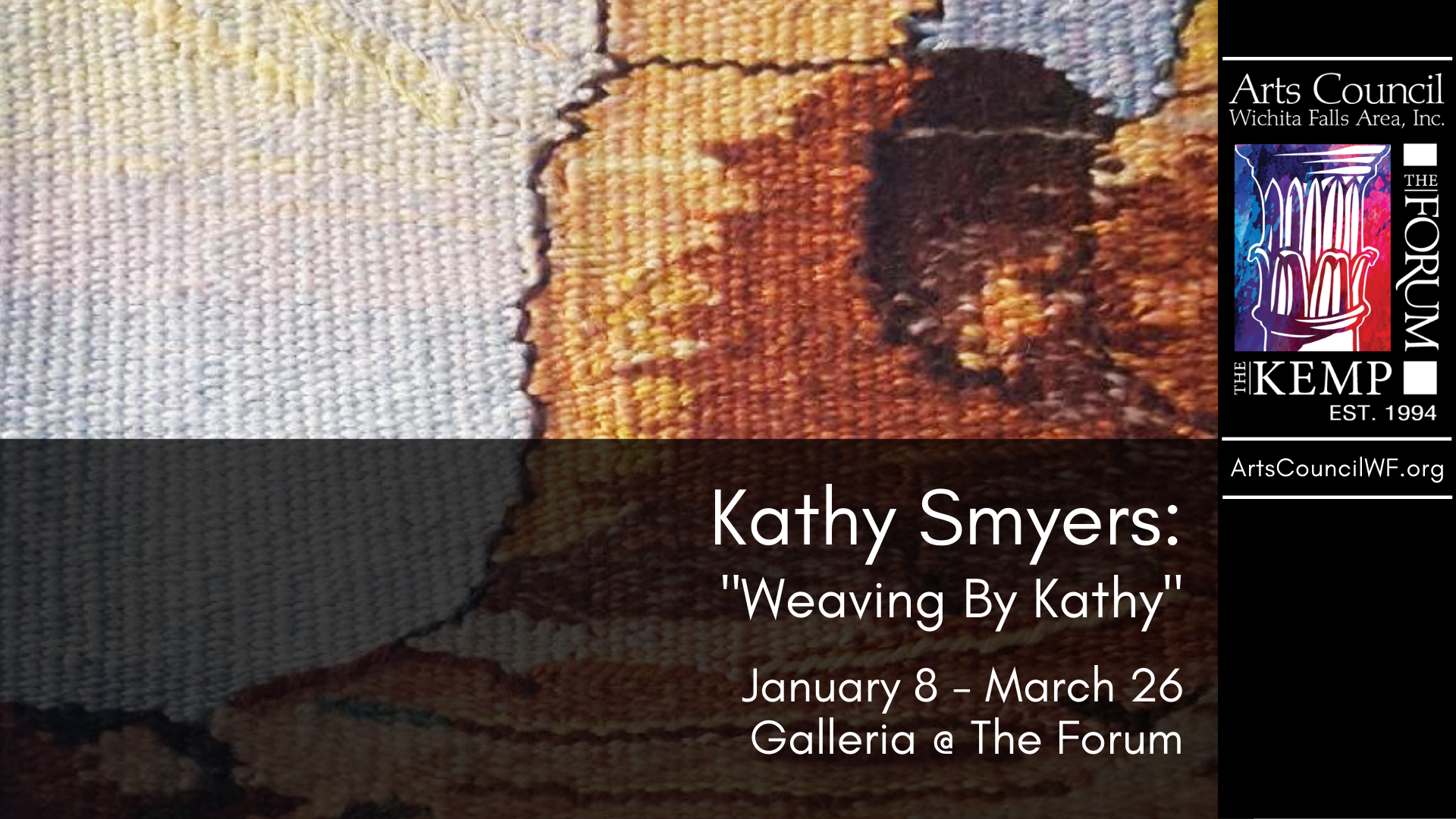 Kathy Smyers: January 8 - March 26
"Weavings By Kathy"
Raised in Hobbs, New Mexico, the beauty and color of nature shows in Kathy's weavings and tapestries. Her designs display traditional Rio Grande style while incorporating French tapestry techniques. She weaves in her she-shed with her Australian shepherds in attendance.
While showing horses, she was introduced to not only the beauty but the utility of Navajo saddle blankets. Kathy was able to take lessons from native artisans in northern New Mexico in 2015. Once she learned the basics of Rio Grande style weaving and the utility of Churro wool, her imagination was whetted. Her first pieces were saddle blankets and table runners. The weaving styles used were Rio Grande stripes, Chimayo and Saltillo. She now incorporates these weaving styles with leather on her unique purses and totes. Kathy's tapestry weavings depict landscapes, seascapes and flowers. These works of art have been juried into national and international art shows, receiving first place honors at several. Saddle Blanket 2018 was used at the 2018 Induction Ceremony held at the National Cowgirl Hall of Fame.
Kathy is based near Holliday, Texas. Her work can be seen at her studio. She frequently has pieces at The Gallery in Wichita Falls, Texas.
---
---
The Galleria is in the Forum building located at 2120 Speedway, Wichita Falls, TX 76308. Call for further information: 940-766-3347 or email galleries@artscouncilwf.org.
---