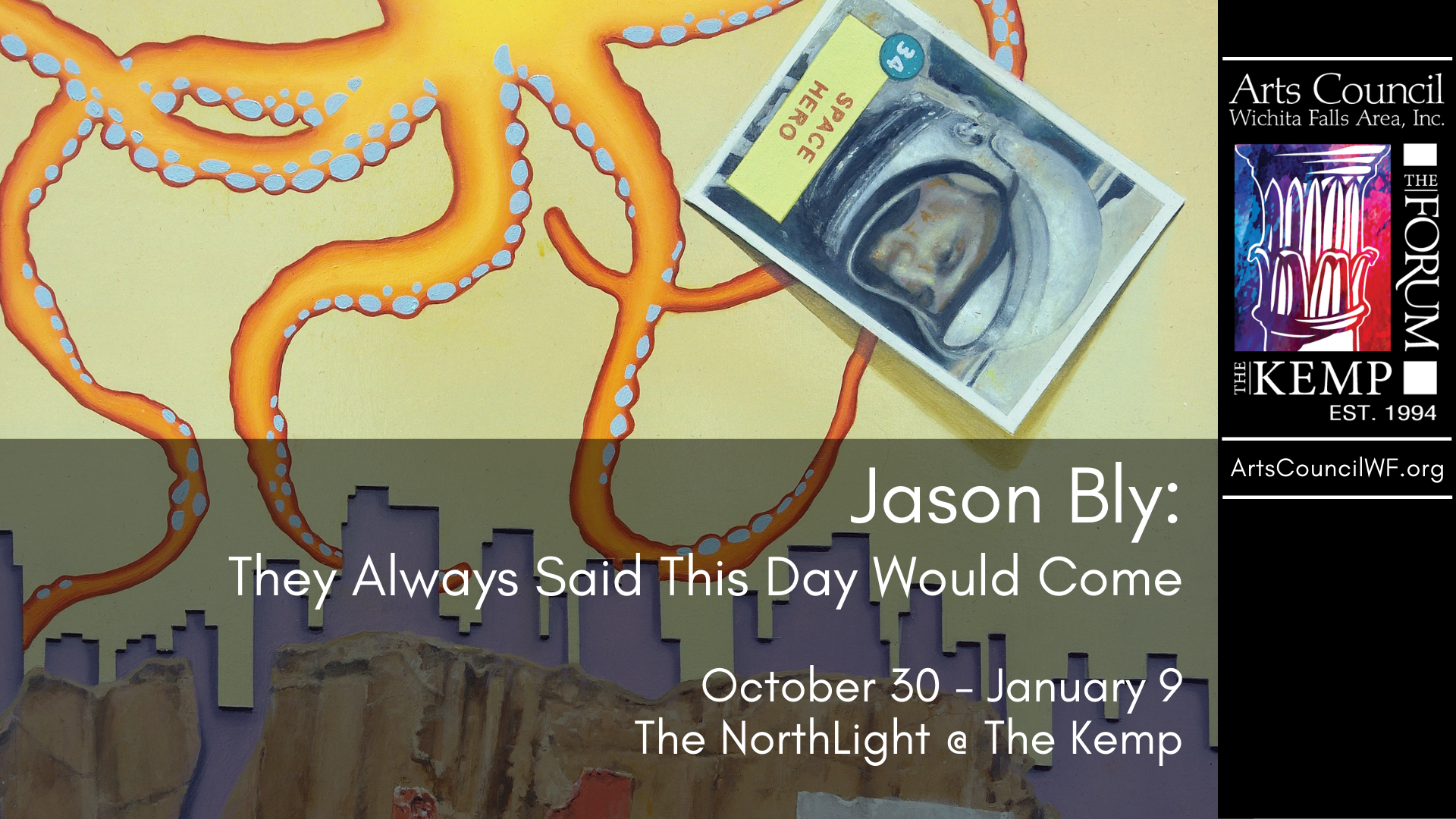 Jason Bly: October 30 - January 9
"They Always Said This Day Would Come"
Jason Bly resides in Wichita Falls, TX where he is Assistant Professor of Art at Midwestern State University, teaching painting and drawing since 2017. He is a board member for the Texas Association of Schools of Art and contributes to their conferences held annually in Texas. Previous experience includes teaching at Southern Illinois University Edwardsville (2009-2017) and Lewis and Clark Community College (2009-2017). Bly also served as Director of Exhibitions at the Edwardsville Arts Center (2013-2017). His paintings have been shown in solo, invitational, and juried shows. He holds his MFA in painting from SIUE and MA and BA degrees in painting and printmaking at Eastern Illinois University.
In his current work, Bly creates oil paintings that explore the connections between technology, simulation, and the everyday experience. Traditional paintings methods are used to mimic graphic design sensibilities combined with realistically painted objects from life. Through layering several thin layers of oil, a trompe l'oiel technique renders an environment of imagery related to the multitude of visual stimuli which we encounter everyday.
---
The NorthLight is on the first floor of The Kemp Center building located at 1300 Lamar, Wichita Falls, TX 76301. Call for further information: 940-767-2787 or email galleries@artscouncilwf.org.