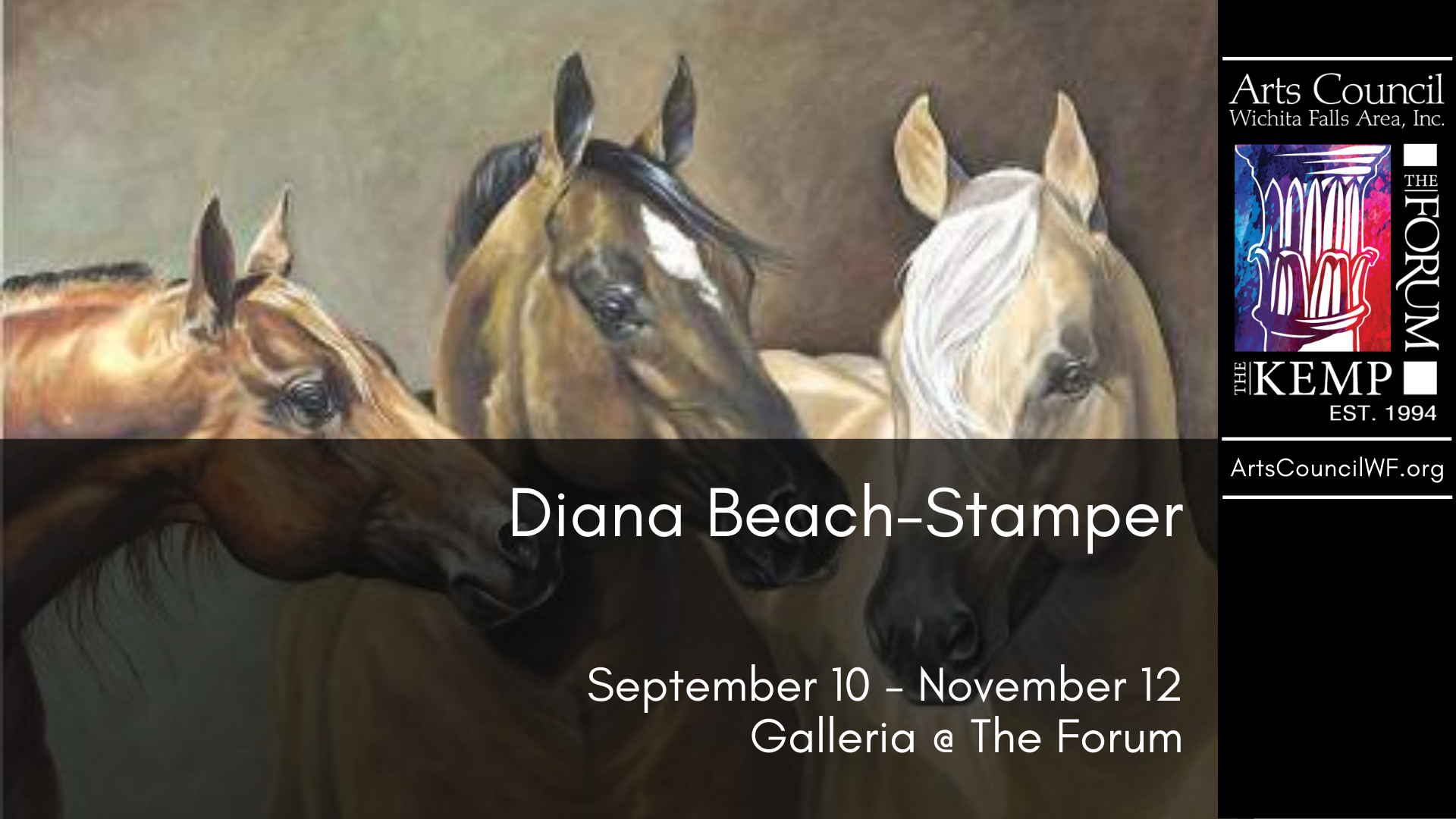 Diana Beach-Stamper: September 10 - November 12
Diana is a member of the Chickamauga Cherokee, White River Band. She is very proud of her Cherokee heritage and has devoted most of her life to promoting Native American art and culture.
Diana showed an aptitude for drawing and painting at the age of two. Her parents encouraged her natural talent by supplying art materials and lessons. By her sixth birthday Diana knew that she wanted to be an artist. She won many first place and grand prize awards throughout her elementary and secondary school years. She majored in Fine Art at North Texas State University, in Denton, Texas, with a minor in psychology.
With more than two decades of professional experience, Diana has received over one hundred fifty major awards including twenty Grand and seven Peoples Choice awards. She founded and organized the Seven Cherokee Women Legends Show, which traveled to museums and galleries throughout the U.S. from January 1988 to January 1990. She is listed in Indian Artists of Oklahoma, Who's Who of the American Indian Contemporaries. The Museum of the Cherokee Indian (Cherokee, NC) and Holy Rosary Indian Museum (Pine Ridge, SD), both own pieces as part of their permanent collections. Diana has lectured to groups and organizations on subjects ranging from Art to Tribal Comparisons, and has been a juror for a number of fine arts and competitions.
---
---
The Galleria is in the Forum building located at 2120 Speedway, Wichita Falls, TX 76308. Call for further information: 940-766-3347 or email galleries@artscouncilwf.org.
---