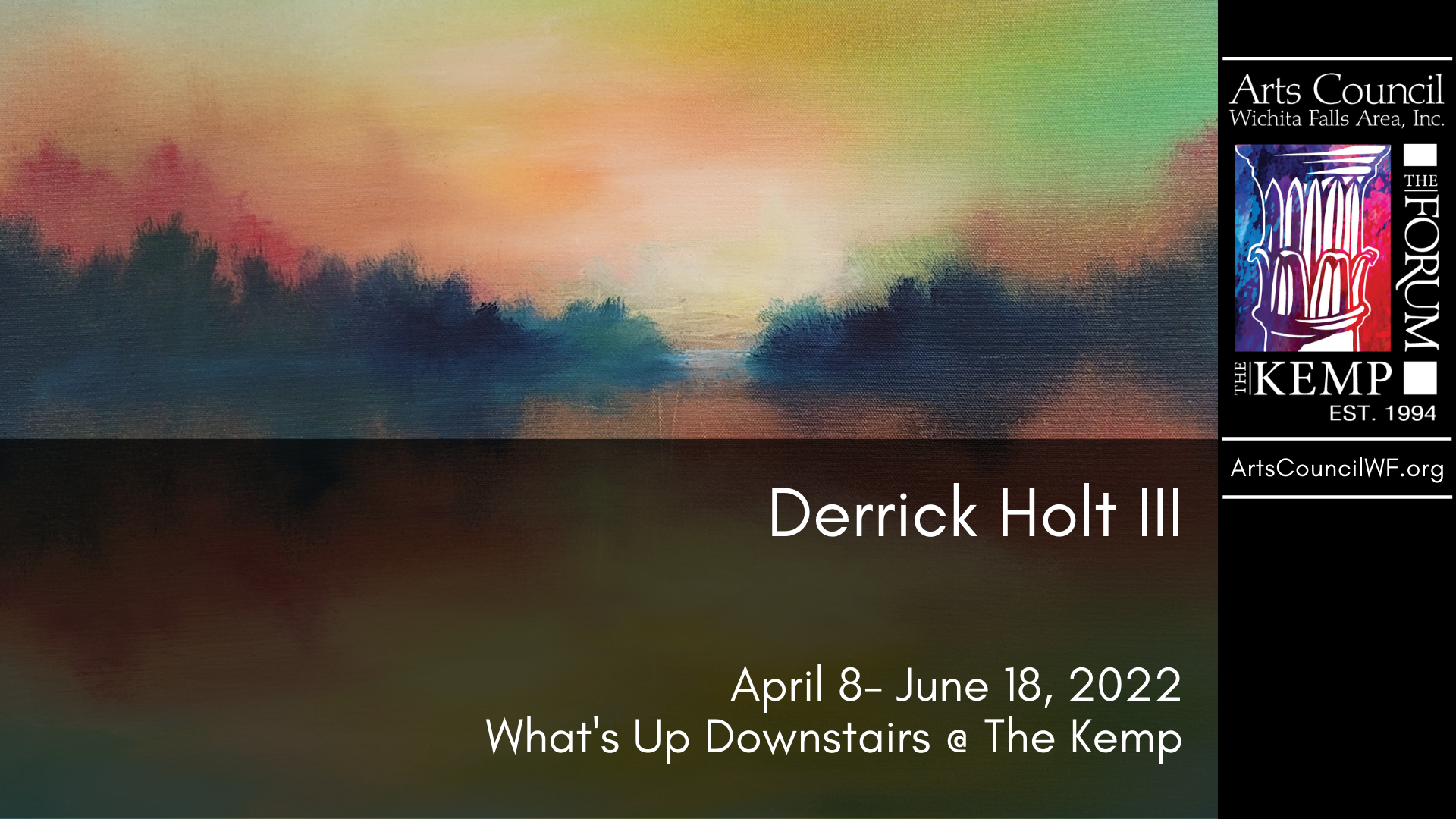 Derrick Holt III: April 8 - June 18
Derrick Holt III
Derrick Holt III was born and raised in Wichtia Falls, TX. He graduated from Rider High School. A self-taught artist, he began at a young age and continued on to advanced art classes in high school.
His preferred media is graphite and oils. He uses a combination of techniques and sometimes include addtional media like charcoal, ink or pastels.
"I am inspired by life. My art portrays my true emotions while creating art. It has become an outlet of self-expression using key elements of art to complete an overall compositional piece."
Click here to purchase artwork!
---
What's Up Downstairs? is on the lower level of The Kemp Center building located at 1300 Lamar, Wichita Falls, TX 76301. Call for further information: 940-766-3347 or email galleries@artscouncilwf.org.