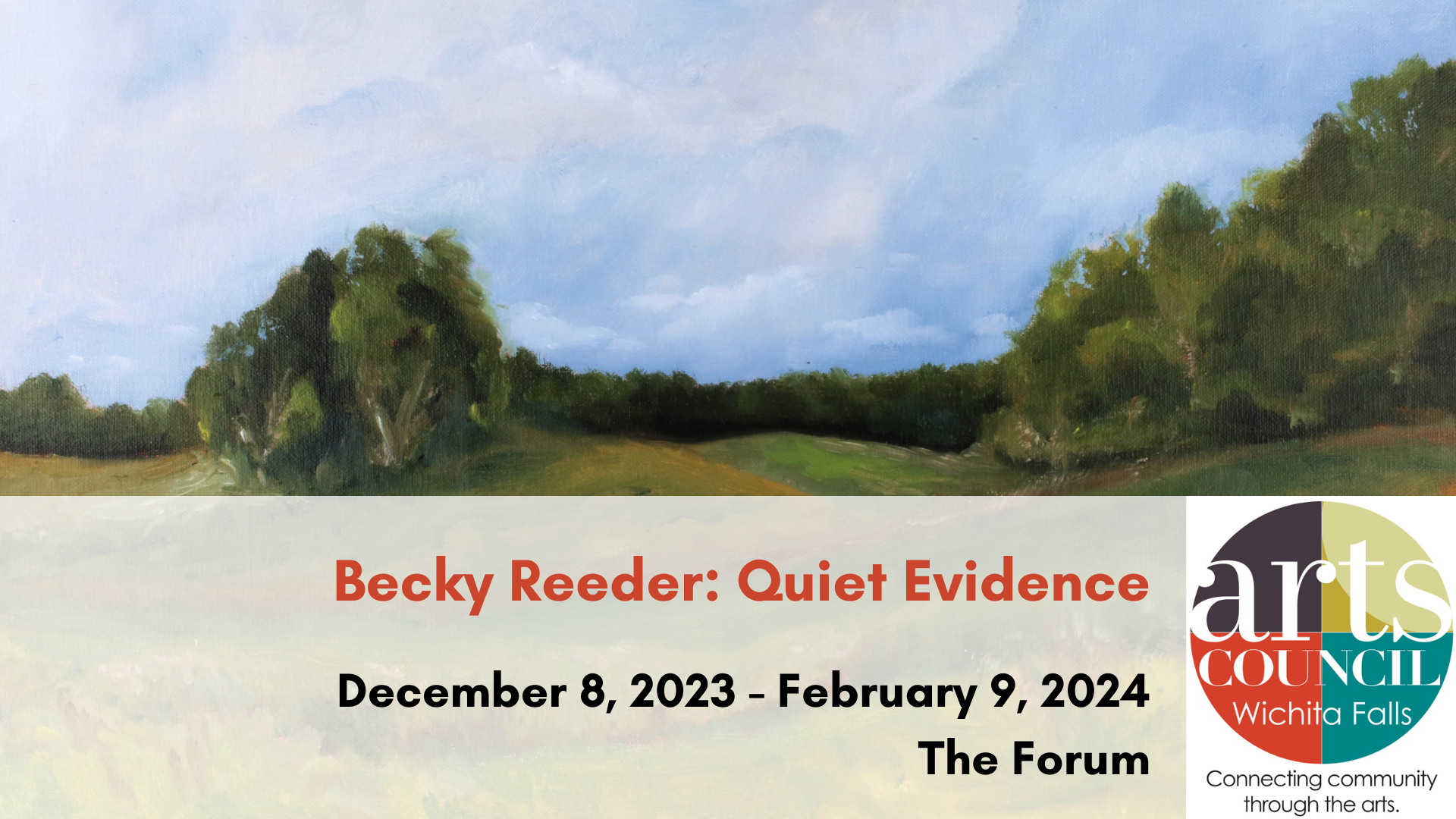 Becky Reeder: December 8 - February 9
ARTISTS' RECEPTION
Thursday, January 4 • 5:30 - 7:00 PM
Quiet Evidence
Becky is a native Midwesterner who found her way to Texas, now making a home in Wichita Falls. Known as an artist in her early years, she joyfully picks up her paint brushes again after raising four children. She leads a full life with her husband as they travel the country where she is inspired by the diverse scenery as they visit family.
Working in an impressionistic style with oils, Becky captures the beautiful landscapes she has seen and loved. She first photographs her work on site before bringing it home to her studio where she conducts preliminary sketches and color studies, often using a limited palette, before completing the final painting. Interestingly, Becky never uses green out of a tube.
This exhibit features the lands and skies from her travels in Kentucky, Oklahoma, and Texas. Becky paints in hopes that the viewer will see outside themselves to the Creator and explore the Word and His world as they encounter the "Quiet Evidence" of an immovable Redeemer.
---
This gallery is located in our Forum building at 2120 Speedway, Wichita Falls, TX 76308. Call for further information: 940-767-2787 ext 202 or email programming@artscouncilwf.org.