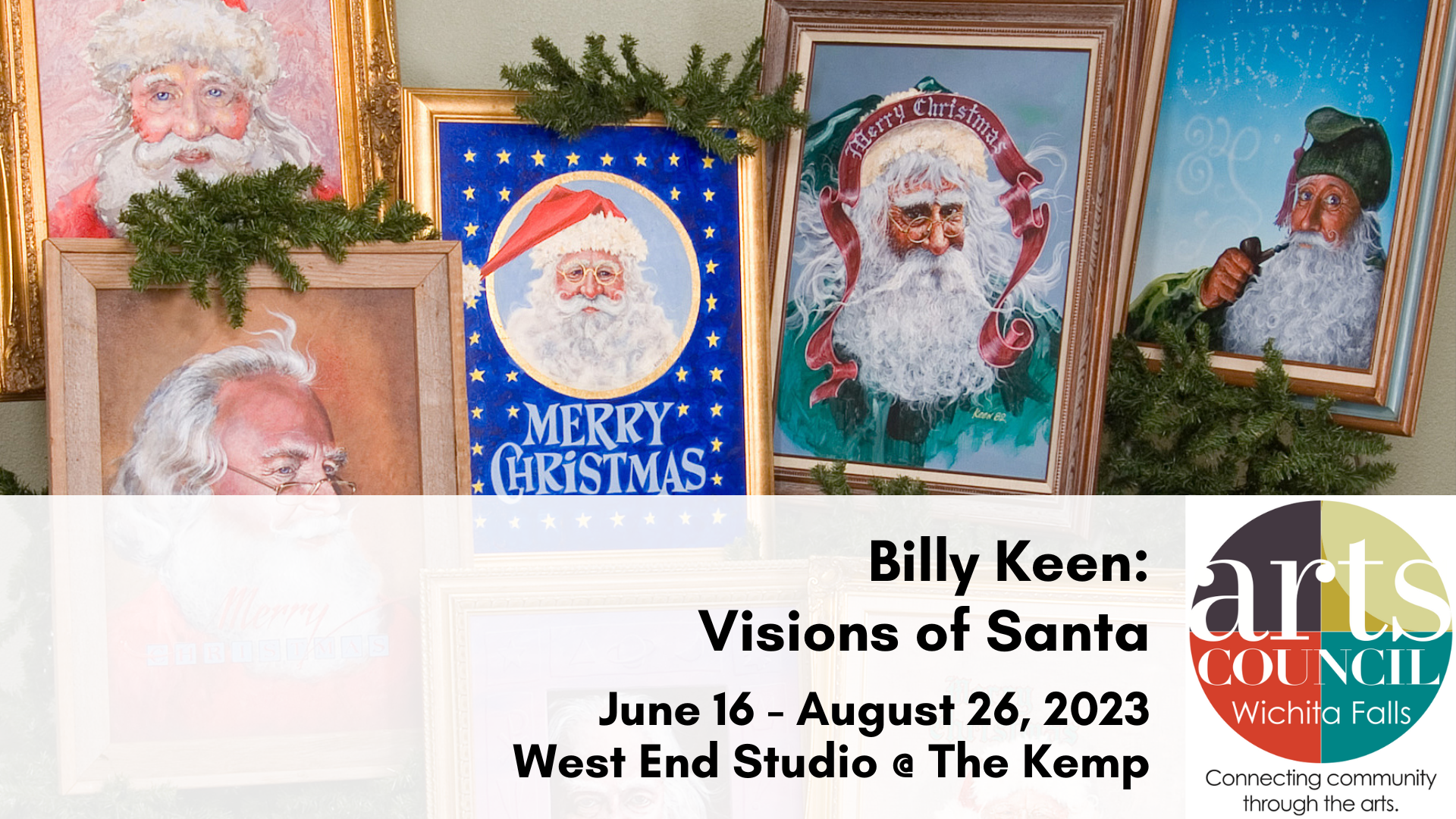 Billy Keen: June 16 - August 26
SATURDAY, JULY 29

Artist Talk
3:30 PM - 4:00 PM
Meet-and-greet
4:00 PM - 5:00 PM
free and open to the public


Visions of Santa
Billy Keen brings more than 40 years of artistic and illustration experience to his work. Mr. Keen was educated in Wichita Falls public schools, later at Midwestern State University, and throughout his career in the public and private sector. As an Illustrator and Art/Creative Director, his advertising work has appeared in national periodicals, radio, television, compact discs, and a variety of print applications from billboards to bumper stickers.
In Visions of Santa, viewers discover a one-of-a-kind exhibit containing 49 unique images of Santa Claus. Mr. Keen has painted one new image of Santa every year since 1974. The collection began with an art demonstration of a method of painting used by Old Masters. The demonstration took place during Christmastime, so the subject of the painting became Santa. The first Santa painting was hung in the room of Mr. Keen's then one-year-old son. The following year, he painted another Santa, this time for his second son. And so, the annual tradition of Santa paintings began.
Since 1984, Visions of Santa has been exhibited more than 30 times across Texas. For more information on artwork by Billy Keen, see his website at www.billykeenart.com.
---
The West End Studio is on the first floor of The Kemp Center building located at 1300 Lamar, Wichita Falls, TX 76301. Call for further information: 940 767-2787 ex 117 or email education@artscouncilwf.org.