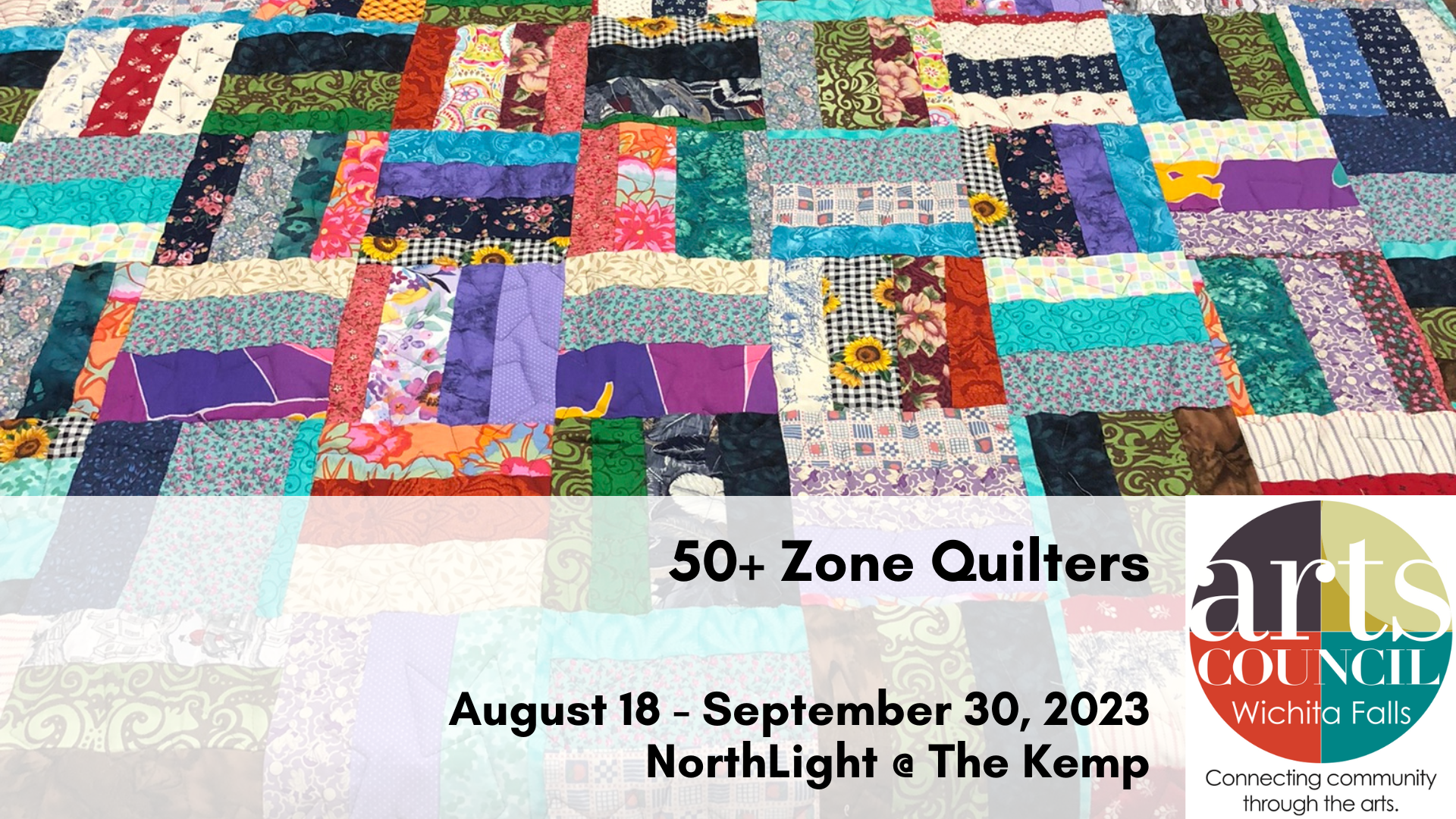 50+ Zone Quilters
The 50+ Zone quilters group showcases pieces available in their annual sale happening this October. Founded 14 years ago, their quilts benefit the constituents of many organizations throughout the community, including Hospice of WF, Habitat for Humanity, Patsy House, Faith Refuge, and the Cancer Society.
Our NorthLight exhibit features highlights from their upcoming annual sale, which will be held at the CWF 50+ Zone center in October.
Proceeds from their quilt sale in October go to CASA, Whispers of Hope, Habitat for Humanity, & Miracle League YMCA.
---
The NorthLight is on the first floor of The Kemp Center building located at 1300 Lamar, Wichita Falls, TX 76301. Call for further information: 940-767-2787 ext 114 or email education@artscouncilwf.org.
---